About us
The Solution
latakoo is pronounced (LAT-uh-KOO).
latakoo is an end-to-end solution for the fastest, most secure transfer and delivery of large files. We specialize in video and other digital media files, but we'll soon enable the quick transfer of many other forms of data. Our clients include the world's largest broadcaster, television stations, production companies, and marketing firms. Based in Austin, Texas, we serve companies around the world.
The latakoo Team
Paul Adrian
CEO & co-founder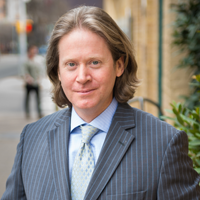 Paul has worked with video and big data files for 24 years and he understands the complexities of sharing those files. His experience in the broadcasting and cable industry and the contacts he nurtured through the years helped him to establish latakoo inside some of the biggest broadcasting companies. Paul has won numerous awards, including Emmys, for investigative journalism. He has a BA from University of Texas and an MPA from Harvard with a focus on entrepreneurship.
Jade Kurian
President & co-founder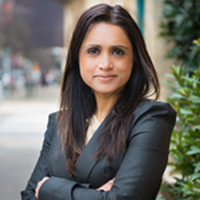 Jade has 24 years experience in all facets of broadcasting, including management, communications, and technology. Jade understands all aspects of video workflow: codecs, formats, editing, transfer. She has managed news staff, coordinated crews while traveling the world, run operations, scheduled teams, and assisted in crafting budgets. Jade launched & managed the ground-up building of a news bureau for a national network. Jade has a BA from Florida State University.
Joe Pelayo
Chief Technology Officer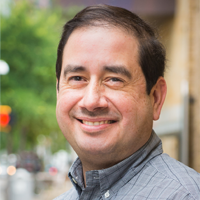 Joe leads the day-to-day operations of latakoo's technology team. He also builds and handles latakoo's advanced compression, conveyance, and management technologies. Joe's resume in technology includes wide ranging experience in areas from database design to software development for video encoding and application design and creation of systems across the web and enterprise platforms. He has led application development teams at video companies and content delivery networks and has been the senior software engineer on numerous critical projects for businesses ad military contractors. Joe has worked in almost every type of programming, technology and development role. His talents and consummate diligence have made it possible for latakoo's apps and web interface to do what others find nearly impossible.
Kevin Jardine
Senior Full Stack Web Developer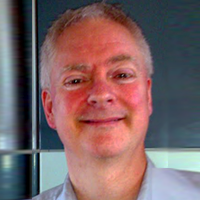 Kevin is an early pioneer of web multimedia. He has 14 years experience as a web developer and created a Webby award winning activist site with 200-thousand subscribers. He ran a global consultancy on niche social networks with clients including the United Nations, Oxfam, the Royal Society of British Architects, the University of Florida and King's College London. Kevin has a Joint Honors Bachelor of Math in Pure Mathematics and Computer Science from the University of Waterloo.
Ryan Emmons
Graphic Artist/Executive Assistant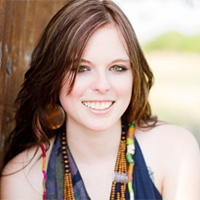 Ryan contributes in numerous ways at latakoo, producing graphic creations for Company presentations and art design for our apps. She assists in sales, support, and scheduling. She has a BA in Studio Art from St. Edward's University in Austin, Texas.
Richard Metzler
Chief Video Scientist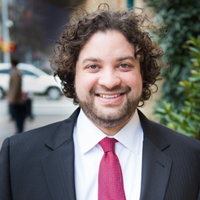 Richard Metzler is latakoo's resident research scientist. Richard's Ph.D. efforts in Electrical Engineering are at the cutting edge of digital signal processing and information theory. Richard has developed technology that enables simultaneous compression and encryption of data, which allows latakoo to provide speedy and secure information transmission over our platform. Richard has degrees in Physics and Engineering and research experience in quantum optics, wireless power transfer, adaptive signal representation and image processing.
Dan Shaughnessy
Codec Developer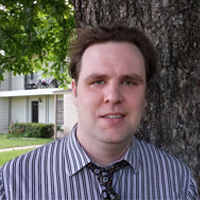 Daniel began programming computers in Microsoft Qbasic at the age of nine, and has been programming ever since. A lifelong interest in science led him to get his undergraduate degree in chemistry and to pursue a doctorate in theoretical physical chemistry. Dan uses his unique experience in building, optimizing, and parallelizing large-scale scientific simulation programs to write fast and efficient parallel data compression and encryption programs for latakoo.
Sloan Kurak
Finance Director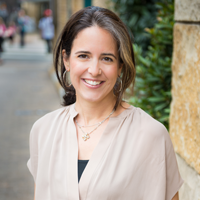 Sloan Kurak is a specialist in financial systems, accounting practices, business development, and intellectual property. Since 2007, Sloan has been with Venture Architects, performing financial modeling for start-up companies that have gone on to raise nearly a billion dollars. Sloan also served as the Director of Intellectual Property Licensing for AT&T Knowledge Ventures, valuing and closing various licensing arrangements for AT&T's patent and technology portfolio. Prior to AT&T, she managed financial analysis and forecasting for Prodigy Communications. Sloan began her career working for Arthur Andersen's Strategy, Finance & Economics Group where she consulted with companies on merger and acquisitions and litigation issues. She received her BBA from University of Texas.
Yuan Li
Financial Analyst/Bookkeeper
A data analyst with experience in tax structures, payroll processing, and bookkeeping, Yuan tracks all the latakoo numbers. A native of China, she worked as an Agronomist for the Department of Agriculture of the Provincial Government of Sichuan for more than a decade. Yuan analyzed agricultural and meteorological data, building statistical models to forecast the occurrences of crop diseases and pests. Her work would save farms, save money, save people. During that period, she published nearly a dozen articles in different professional journals and won the second prize of the Provincial Science and Technology Advancement Award in 1995. After coming to the US, she received her Master of Accountancy degree from the University of Texas-Pan American and has published two referred articles on auditing financial system and report with information technology.
Christine Kornegay
Chief Financial Advisor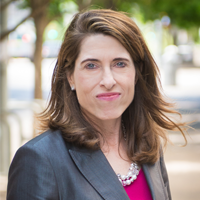 Christine is a Certified Public Accountant with more than 25 years of financial and operational experience, including all areas of accounting and tax, strategic planning and forecasting, SEC reporting and technical accounting, as well as acquisition and integration planning with public companies in the wireless communications and high-tech industries. She most recently served as Chief Accounting Officer and Controller for MetroPCS during T-Mobile's acquisition of the company at an $8 billion valuation, including a $1.5 billion cash payment to shareholders.