Testimonials
What do our customers think about latakoo?
About us
latakoo Philosophy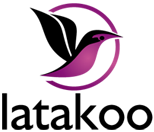 We're not big on old rules at latakoo. We say take a leap, believe, and create the world that's in your dreams. For us, there's just one rule: "Do the right thing." That defines us as a company and as individuals. We want to empower you with information, connect you through video, and always work to do the right thing for you, for our communities, and for our world. latakoo gives wings to our mission to connect and empower, but we plan to keep that bird up in the air as we build onto this platform and give people everywhere access to information and to each other. If we connect more, we know more, we understand more, we empower more, and we are better able to do the right things.
latakoo History
latakoo is a group of journalists and technologists who came together to solve a distinct problem with video on the web. Sending high-definition video across the Internet simply took too long and the delivered file lacked acceptable quality. We eliminated hours of uploading and compression through our latakoo platform. The combination of our technology talents and industry expertise results an innovative tool that delivers unique solutions to broadcasters, film and news producers, and video hobbyists, who, like us, believed it was time HD video moved quickly over the net to be delivered without compromise of quality.
The latakoo Team
Paul Adrian
CEO, co-founder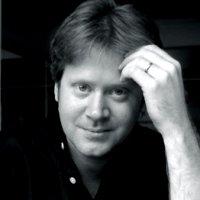 Paul is the chief KOO, the force behind latakoo's framework, business strategy, and mission. An award-winning investigative journalist with 18-years reporting experience, he founded latakoo with Jade Kurian after graduating with a Masters from the Harvard Kennedy School. The entrepreneurial bug hit him early in life. In high school, he pitched an idea to a radio station. They put him on the air with a show he produced and hosted. An eighth-generation Texan, Paul relishes independent thinking, spirited ingenuity, never-say-I-can't attitude, and his Lucchese cowboy boots.
Jade Kurian
President, co-founder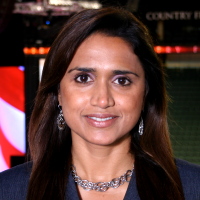 Jade embodies latakoo's heart, soul, strength and style. She's not only President, she heads up our current marketing efforts. This former international correspondent and news manager has walked through floodwaters from New Orleans to Indonesia, covered presidential campaigns and the funeral of a pope. Jade managed the safe travel of news crews into unknown territories, secured meetings with political luminaries, and ran her own marketing and public relations consulting service. She has a deep understanding of the needs of the modern journalists as well as a worldview that embraces interdependence - the fact that we all do better when we empower each other.
Carlos Laurel
Lead Developer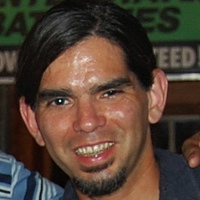 Carlos J. Laurel is a senior technology applications and development engineer on latakoo's team. He has more than 12 years of programming experience and has held senior roles that involved delivering critical programs to defense industry contractors, Internet startups, and interactive design companies. Carlos has created architecture and managed implementation of projects involving most major technologies and tools across the web and in enterprise environments. As a top software engineer for a major defense contractor, Carlos worked under a top-secret clearance to develop programs for the management and sharing of data at varying levels of national security. He has been involved latakoo's product and services design and launch since the company began operations. When he is not working long hours creating amazing technology, Carlos spends his relaxing hours engaged in the joy of running as an accomplished and dedicated marathoner.
Yuan Li
Accounting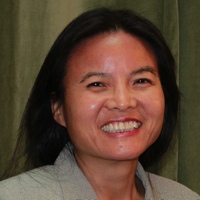 Yuan is driven by data, science and now, video. A data analyst with experience in tax structures, payroll processing, and bookkeeping, she tracks all the latakoo numbers. A native of China, she worked as an Agronomist for the Department of Agriculture of the Provincial Government of Sichuan for more than a decade. Yuan analyzed agricultural and meteorological data, building statistical models to forecast the occurrences of crop diseases and pests. Her work would save farms, save money, save people. During that period, she published nearly a dozen articles in different professional journals and won the second prize of the Provincial Science and Technology Advancement Award in 1995. After coming to the US, she received her Master of Accountancy degree from the University of Texas - Pan American and has published two referred articles on auditing financial system and report with information technology.
Richard Metzler
Video Scientist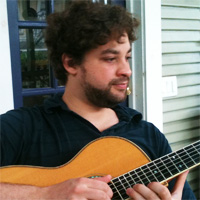 Richard Metzler is latakoo's resident research scientist. Richard's Ph.D. efforts in Electrical Engineering are at the cutting edge of digital signal processing and information theory. Richard has developed technology that enables simultaneous compression and encryption of data, which allows latakoo to provide speedy and secure information transmission over our platform. Richard has degrees in Physics and Engineering, and research experience in quantum optics, wireless power transfer, adaptive signal representation and image processing. When he's not knee deep in research, Richard unwinds on the guitar or by coaching lacrosse with childhood friends.
Joe Pelayo
Lead Video Technologist
Joe Pelayo is the video genie behind latakoo's advanced compression, conveyance, and management technologies. Joe's experience ranges from database design to software development for video encoding and application design and creation across the web and enterprise platforms. He has led application development teams at video companies and content delivery networks and has been the senior software engineer on numerous critical projects for businesses and military contractors. Joe has worked in almost every type of programming and technology and development role and his talents have made it possible for latakoo's tools to do what others find nearly impossible. Whenever someone watches the speed and quality of video being sent through latakoo, and then says, "That's not possible, let me see that again," we think about Joe.
Ben Werdmuller
Chief Technology Officer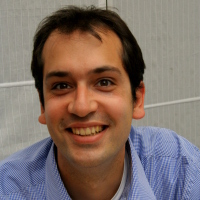 Ben is the shepherd of our five-member tech development team. He's a leading web strategist and co-founded Elgg, a widely used open source social networking platform. Ben was the first "Geek in Residence" at the Edinburgh Festivals Innovation Lab, helping all 12 Edinburgh Festivals innovate with web technology. We could go on about his web and tech know-how, but Ben is at latakoo because he wants to create socially valuable products, empower individuals and communities, and always follow his moral compass.