WBTS News: latakoo video network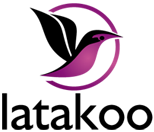 Send video fast. Share and collaborate. Preserve high definition quality.
latakoo allows you to send video fast and manage it simply. This video network is a collaborative space to upload and download high quality video - securely, swiftly and easily.
If you don't have a latakoo account, don't worry! Signing up is simple and free.
To share video as part of WBTS News, enter your details below.
Click here to log in if you already have a latakoo account, or join with a new account.