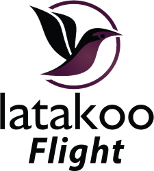 It appears you are using an unsupported platform.
If you're using a different operating system, please select from the following list. Your download will begin immediately.
New features in latakoo Flight 6.2.23 include:
Support for XDCAM 35 (MXF) codec.
Can disable device sleep during uploads.
Ability to re-size the application.
improved file format support.
Folder support is improved with refresh button and auto-detect of the shared drive
Fixed the issue faced when app is installed on a fresh machine
Disabled unused options.
The ability to reprioritize the order of media for processing within the Flight app through up and down arrows
An integrated file directory that is accessible through the 'Add' button. Media can be dragged from the directory into the Flight app.
New improved GUI
Ability to change the network even after the start of transcode
Ability to change the name of the file even after the start of the transcode
Metadata form integrated within the application
UDP acceleration is provided as a Beta feature
Ability to "group" files (the files should show up in Pilot in one related set).