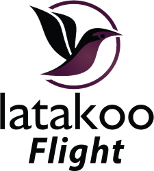 It appears you are using an unsupported platform.
If you're using a different operating system, please select from the following list. Your download will begin immediately.
Latakoo Flight 6.6.0 is a major release. We encourage all users to upgrade as all prior latakoo Flight versions will not be supported as of June 15, 2023.
New features and improvements available in latakoo Flight 6.6.0
Implemented more efficient upload method for all upload scenarios
Removed support for TCP/UDP choice in app
Improved accuracy, duration, and visibility of upload speed test
Streamlined login process using login.latakoo.com
Native Single Sign-On (SSO) support for participating organizations
Improved recovery from network drops
Fixed hanging video settings window
New Windows Installer MSI package for managed and unattended installation
Greatly decreased Windows installation package size
Increased security by upgrading or removing several aging or deprecated components
Improved logging output and configuration
Several UI cleanups and UX improvements