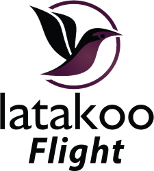 It appears you are using an unsupported platform.
If you're using a different operating system, please select from the following list. Your download will begin immediately.
Additions and Improvements available in latakoo Flight 6.5.14
Passwords can now contain an extended range of special characters.
More reliability when downloading very large files.
Increased download reliability during unstable connections.
Occasional stalls have been resolved when downloading large groups of files.
Messaging appears when there is insufficient disk space for downloading a file.
Messaging appears while the Flight app processes larger folder structures.
Messaging appears when starting or resuming a file upload that no longer exists.
Added anamorphic support for P2 files.
Fixed an issue with stitched file settings and downloads.
Fixed an issue with downloading and transcoding to XDCAM HD 50.
New features available in the latakoo Flight 6.5 series:
Added transfer process adaptation for throttled and variable network connections.
Support for downloading DNxHD 185.
Fixed group downloads that contain files of varying types.
Fixed a formatting issue with application logs.
Support for download and transcoding into 4K ProRes formats.
Increased support for multiple language characters.
Fixed issue where temporary files were being saved along with downloaded files.
Fixed issue with reading some versions of P2 files within camera cards.
Support for transfer of P2 files without compression.
Support for maintaining folder structures when that feature is selected in the app.
Support for maintaining folder structures when downloading through the app.
Added configuration settings for enabling uploads through throttled connections.
Faster downloads through the latakoo Flight application.
Faster uploads for files sent with the "No Compression" setting and increased reliability for UDP uploads.
Faster transfers using multi-flow technology for both TCP and UDP transfers with both uncompressed and compressed files. Multi-flow technology uses multiple upload streams for faster trips to the cloud.
Cloud infrastructure improvements significantly increase the availability of files to view on Pilot for "No Compression" uploads.
Resume functionality is more reliable after extended network connection dropouts.
Added MC (Avid Media Composer) Edit Bin Workflow for participating customers.
Single Sign-On (SSO) support for participating customers.
Faster compressed transfers using multi-flow technology.
Support for Varicam LongGOP Files.
Support for files with up to 16 tracks of audio.
Ability to encode to AVC-I 50 codec on downloads with support for Dalet 3.5 and Adobe Premiere Pro.
Ability to download the latakoo default file through the latakoo Flight application, instead of just through the Internet browser. This option is made available to help in cases where the browser is unable to handle certain large file downloads.
Ability to add a fixed bitrate quality to the latakoo encoding options. This is set by latakoo Customer Support upon request.
Ability to reduce compression qualities to as few as one option. This is set by latakoo Customer Support upon request.
Files with no duration, such as photos and other non-media file types, will now show a duration of 0 seconds in Pilot.
Compatible with Java 11.